$

2.00 -

$

11.00
Snalien Stickers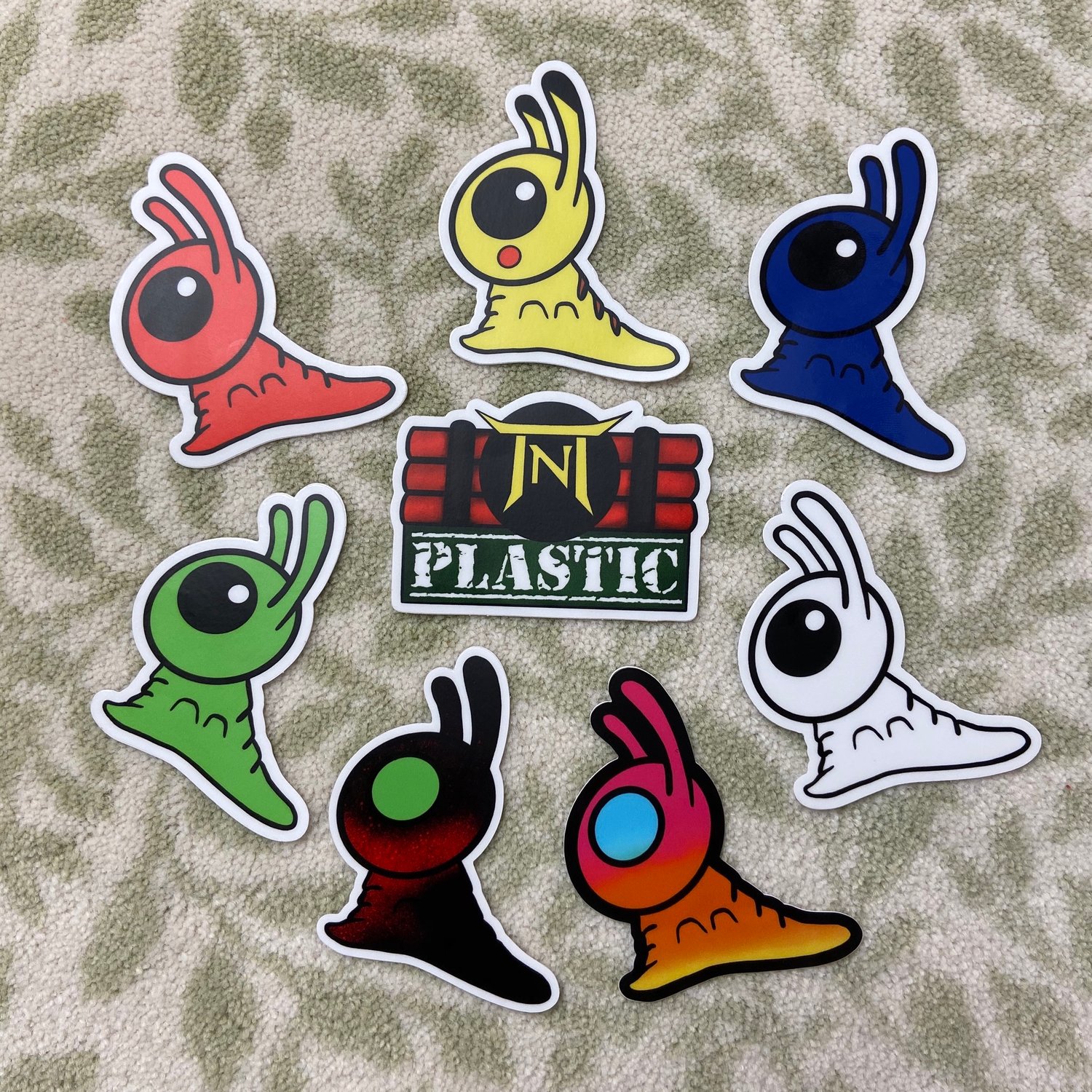 "Most people are as happy as they want to be. And happier with stickers."
~ Abraham Lincoln
The time has come ... we couldn't just do resin toys with these awesome characters, right? We took the fun and stylized art from our header cards and made these amazing all-weather, scratch and sun resistant stickers for you to go nuts with. And please: DO go nuts.
Based on the design for our lovable Snalien ... we tapped our buddy Berserker Black Market to draw up a few colorways including what may be a glimpse into some future releases. Choose from Tequila Sunrise Snalien by schl0 (a definite upcoming release), Berserker Snalien by Berserker Black Market, Pikachu Snalien or choose from 4 basic colorways ... white, red, blue or green!
If you can't choose, go for the bundle. You save money, have a whole army of Snaliens and get the TNT Plastic logo sticker!
FREE shipping and in-hand now ... these will go out immediately!