$

30.00
Easter Island Bunny: Glow Blank (5 colors)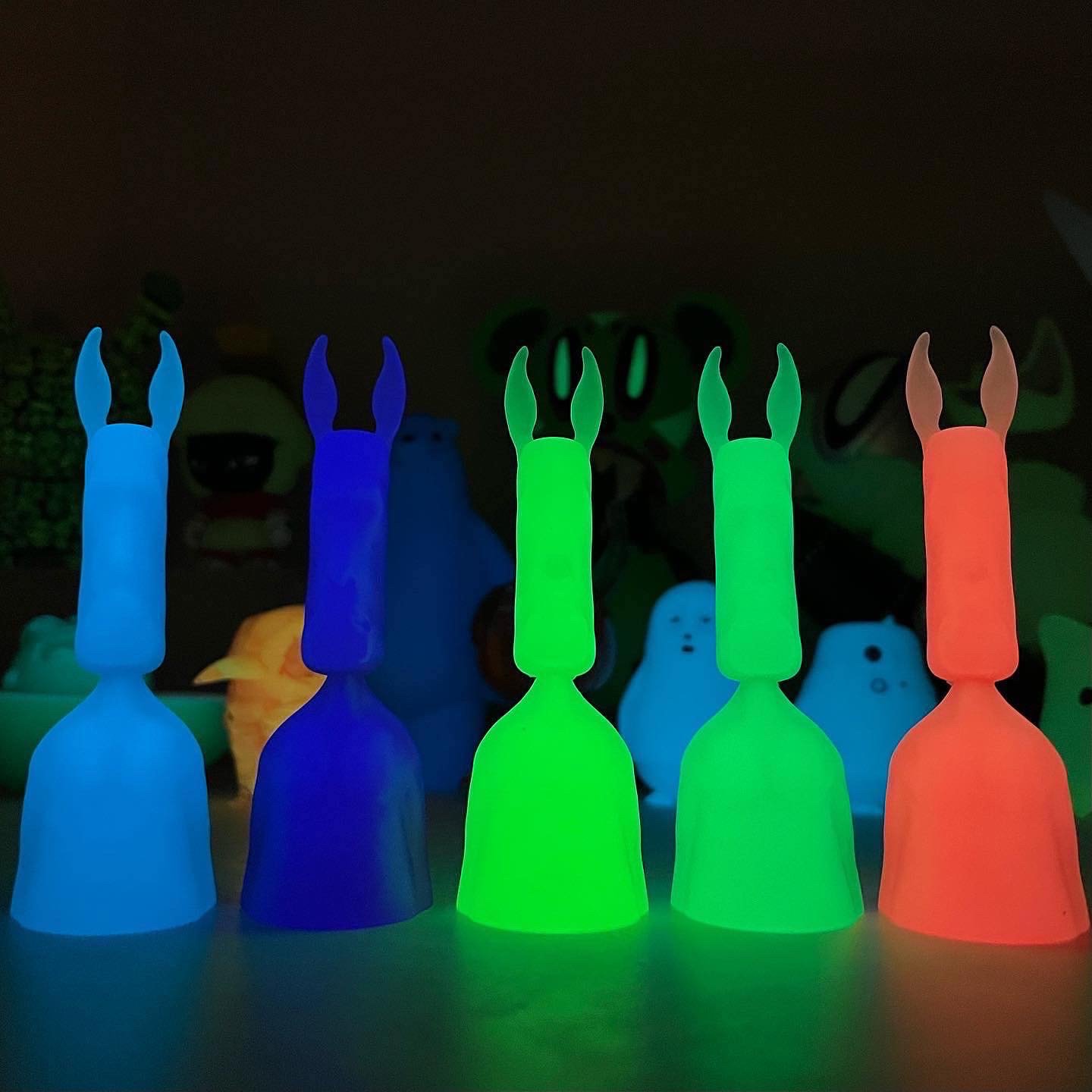 "I still believe in Santa, the Easter Bunny, the Tooth Fairy and true love. Don't even try to tell me different."
~ Dolly Parton
4" resin figure
"blank" glow in 5 different colors ... choose your bunny!
orders placed on 4/8 ship by 4/12

Spring has sprung, and with it comes the explosive debut of our EASTER ISLAND BUNNY.
We are super-excited for the first official solo drop of the EIB … you've seen him in the Creatives card set. 2 people have won him. And one is part of the Camp Overlook set. Now is your chance to grab this elusive bunny for yourself. Just in time for Easter and, in true TNT fashion, chock full of glow!
2 different styles:
"Blank" glow or "Drip" glow
5 colors available:
purple, blue, yellow, green and red
One each of each drip color
Two each of the blank ones.
15 total pieces, all shipping in time to get to US customers by Easter weekend.
This is the first digital sculpt from Xybot and the first official drop. Thanks for joining us and stay tuned for more fun!
#tntplastic #easterislandbunny #xybot #irondocsampson #resintoys #indietoys #resinart #digitalsculpt #moai #easterbunny #hoppyeaster #designertoys #islandhopping